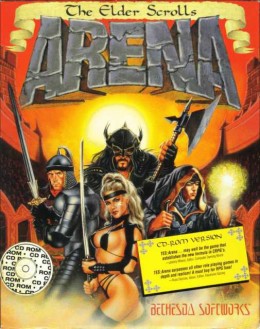 This is either something awesome or nothing at all. On April 9, the Australian Classification Board rated The Elder Scrolls: Arena and listed it as a multi-platform title. Dreamers are speculating that this indicates a HD re-make or maybe even a mobile port of the classic RPG could be coming down the pipes since Arena is already available on PC as a $0 download. Why re-release it there, right?
At the same time, we've seen a handful of games over the years get listed by this board or the ESRB that just never see the light of day. The ESRB crushed our souls in 2008 with an EarthBound for Wii listing in the US that never panned out, for example.
Arena was the game that kickstarted the franchise, and despite being brutal, it has its fans. We'll definitely stay tuned to any more developments and get any intel on this one to you when we can.
UPDATE: Bethesda PR has told Joystiq that "there is no new new version of the game coming." Apparently, the classification of multi-platform was a mix-up! Read more through that link.
[via games.on.net, via Eurogamer]