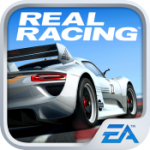 If you're still playing Real Racing 3 (Free), keep an eye peeled for an upcoming update to the game that The Firemonkeys just posted a short teaser video for. Aside from adding both the Chevrolet Cobalt SS and the Camaro ZL1, there's going to be over 100 new events to play through, a brand new "Hunter" mode, and something no iOS game should be without: Cloud save functionality.
It shouldn't be much of a surprise, but, both cars are looking pretty great:
Also, in other Real Racing news, cars go on sale in game on the reg', and it seems like the best place to stay up to date on what's currently available on the cheap is by haunting the Real Racing Facebook page. Liking it might help you be a little more savvy with spending your RR3 funny money.