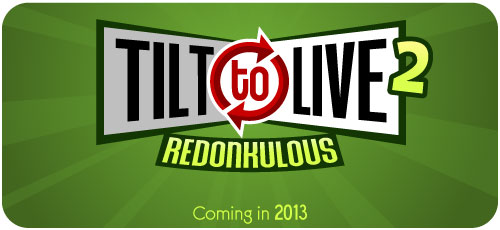 Heads up: One Man Left is working on a sequel to Tilt to Live. It's called, naturally, Tilt to Live 2: Redonkulous. According to a post on the studio's blog, the title is in early production, but it is due out this year.
It's easy to argue that the original Tilt to Live is an App Store classic. The game came along at a time when good tilt functionality was pretty hard to come by, and it was also a pretty good game. In it, you controlled an arrow and we tasked with avoiding red dots across a variety of frantic levels. The game saw the release of a billion updates since its initial launch, and people (like us) still dig it today.
We hear Tilt to Live 2 will also feature "arrow-on-dot violence," so One Man at least has its head in the right place as development ramps up.