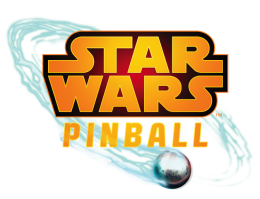 The Hype Train has been blasting full steam ahead for Zen Studio's upcoming Star Wars Pinball since they first announced the game earlier this month. We learned that initially Star Wars Pinball would come equipped with three different tables, each one based on a particular part of the vast Star Wars universe.
The first table we saw was based on The Empire Strikes Back, and just last week we were treated to a video for a table based around everyone's favorite intergalactic bounty hunter Boba Fett.
That leaves just one table left, and today we get our glimpse of that in this new trailer showcasing a table based on Star Wars: The Clone Wars. Have a look.
One thing I've been wondering since this whole Star Wars Pinball thing started is, is this really what the game is like? Are there really little 3D models of Star Wars characters bouncing around on these pinball tables? Because if so, that's pretty cool. Or if it's just there for cinematic effect, that's cool too. I mean, I'd hate to accidentally smack Princess Leia upside the head with a giant silver pinball. Though, her hair buns would probably protect her. Ok I think I'm thinking a little too hard about this.
We'll find out all there is to know about Star Wars Pinball when it launches on iOS, and practically every other gaming platform out there, later this week as both a standalone game and an add-on to Zen Pinball (Free).