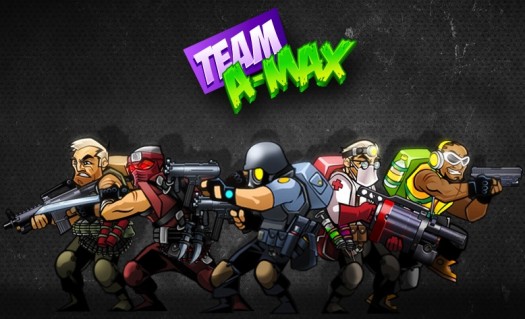 The run 'n gun platformer genre hasn't fared especially well on iOS. Usually this boils down to the whole touchscreen virtual controls thing, since these kinds of games typically demand faster reactions and more precision than a smattering of virtual buttons can offer.
Wandake seems to have figured out a great solution though with their title Apocalypse Max ($3.99). They kept all the running and gunning intact, but made the simple decision to have aiming handled automatically. It sounds like something that might dumb down the action, but it really doesn't. We found Apocalypse Max to be a lot of fun when we reviewed it last September.
This week, a pretty big update was released for the game which adds four additional playable characters to the mix. Each character has their own unique abilities that differentiate themselves from the default Max character. For example, Commando Max has unlimited ammunition on all weapons, and Ninja Max does double damage with his melee blade. These new characters add a good amount of variety and let you play the game in new ways.
Each of the four new characters are available as a 99¢ IAP purchase or you can save yourself a buck and buy the whole lot for $2.99. And, if you haven't picked up Apocalypse Max already, it's currently free to download in celebration of the new update. It's one of my favorite games of its kind, and especially for free I can't recommend it enough.