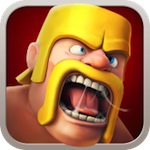 Heads up: Supercell unleashed a massive update to Clash of Clans (Free) this morning that added a ton of new mechanics, new unit upgrades, and some important tweaks. The change list is exhaustive, so get a coffee, a blanket, and buckle up before you dive into it.
To us, the most notable tweaks, changes, and additions are within the new unit upgrades section of the update. With a level 6 laboratory, barbarians get sharper swords and new helmets, archers get new bow techniques, and giants become "heartier," to name a few of the new things. Also, Heroes have seen some changes, including the ability to patrol a much larger radius.
If you're into Clash, check out those notes courtesy our sister site AppShopper. If you aren't a big fan, well, you can always gripe about the game in the comments.