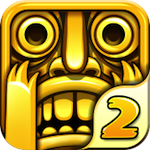 Temple Run 2 (Free) is one of those games where you don't really need a "guide" to succeed at a high level. If you've got a couple of fingers and a decent understanding of the point of an auto-runner, you'll do just fine.
Now, if you want to go next-level or Beast Mode on the game, there are a few things you can do to step up your game we've discovered. Over the last few days, we've been talking to Imangi co-founder Keith Shepherd about his latest game, probing his brain for some hot tips to take us to the top of the leaderboards. As you can imagine, he's got a few.
Pay Attention To Your Special Power
Each character in the game — there's three unlockable ones in total — has a special power that you can activate multiple times during a run. Guy's isn't so great from a scoring standpoint, but the other characters can give you a boost. And here's something cool: you can these trade powers between each character once you've unlocked them.
Multipliers Are Your Pals
Keith tells us that the key to wicked, super high scores is all about jacking up your multiplier. He says the easiest way to do this is to just start doing objectives. Each one you do boosts your multiplier by one. "So definitely focus on getting those done if you want to score really high," he says.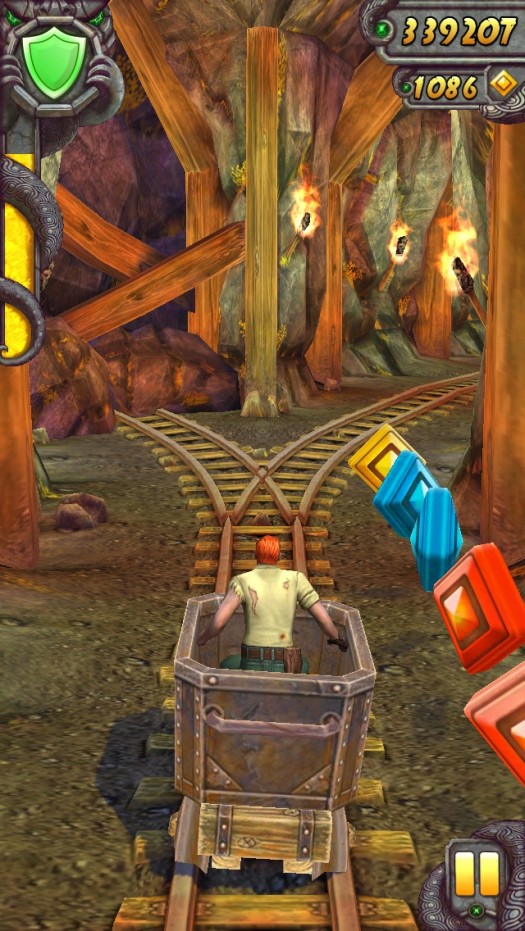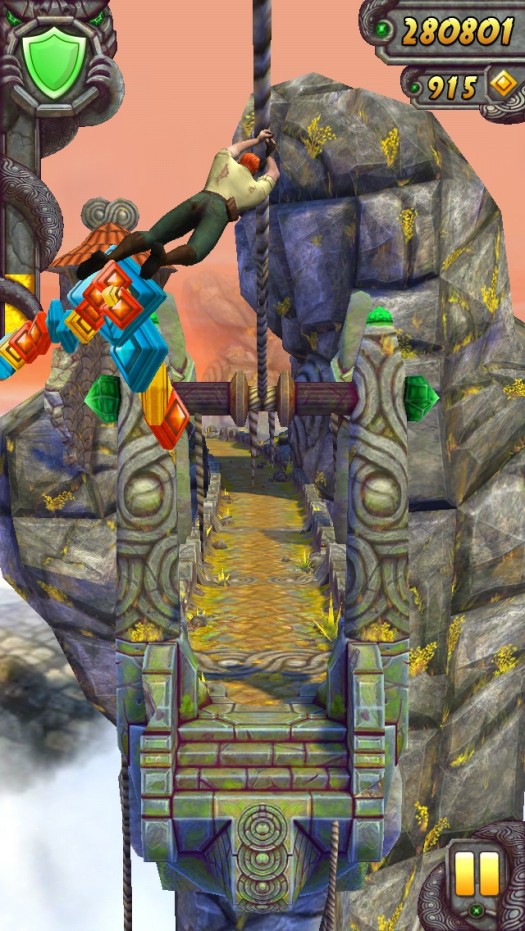 Pump Up Your Abilities
Maxing out your abilities gives you more coins, more energy, and durability. These are all important when it comes to a long run, which, naturally, produces more points. Keith points out to us that you can also boost your multiplier by a few points with abilities, too. And you know you want to do that.
Get In The Groove
This is from our tips department: our best runs come when we're sorta zoned in and not thinking about the game so much. For example, yesterday we crushed our old record while sipping coffee and listening to Combichrist. Don't judge.
Get Your Coins Up
Coins are the most important component of Temple Run 2. They basically make everything work, so Keith advises you double-down on your Coin Values ability. "Completing enough objectives to earn the Coin Magnet power for your character is also helpful," he says.
Boost Yourself
The easiest run is the one you don't even have to worry about. "Using the Boost power and Head Starts at the beginning of the game can also help you safely move forward without having to worry about making turns or avoiding obstacles," Keith says.
—
Temple Run as a franchise is great because it's accessible. Anyone can play this thing and do reasonably well. But there are some things you can do to step up your game, as Keith has pointed out. Hopefully, you'll find a few of these tips useful, whether you're new to the series or not.
If you'd like to hear some other chatter about Temple Run 2 strategies and scores, give our message board thread on the game a look.