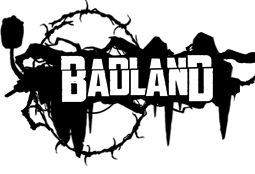 It's been a while since we heard anything on Badland, an upcoming side-scrolling action adventure game from two-man Finnish studio Frogmind. We first saw Badland in action back in October, and thought it had a striking visual style that popped right off of the screen. Today, Frogmind have released a new video showcasing the game's local multiplayer mode which features up to four players each utilizing a corner of an iPad screen in a race to the finish line.
To be honest, there's got to be a lot of nuanced aspects to Badland's multiplayer mode, because I'm not entirely sure what the heck is going on in this trailer below. But it looks awesome, which is what counts. According to the developer, multiplayer will carry a heavy "survival of the fittest" feeling as you're able to actively push the other players around the level into hazards like buzz saws, giving you an advantage. It sounds pretty cool, and multiplayer will initially ship with 12 levels to play through with friends. Check it out.
Multiplayer definitely looks interesting, and of course I'm excited for the single player component as well. Badland finally has a somewhat firm release window of this coming March, so check out our forums for some discussion and we'll let you know when you can get your hands on this gorgeous title.