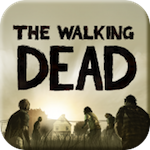 Whoa, Christmas really has come early with the sheer amount of incredible freebies lately. Well get ready for a doozy: the first episode of Telltale's Walking Dead: The Game (Free) is currently free for some reason. Why is it free? Don't concern yourself with such things, just get to downloading already.
Walking Dead: The Game is an episodic adventure game set in the same universe as Robert Kirkman's critically acclaimed Walking Dead comic series. Its hook is that it presents you with incredibly tough choices thoughout the story, and your choices affect things that happen later in the game. Telltale has pulled this off with varying degrees of effectiveness, but despite that the emotional aspects and the connections with the characters in the game are what people have really been applauding about Walking Dead, and everyone seems to have it in their running for Game of the Year this year. Heck, at the Spike VGAs this year it did win Game of the Year, among other awards.
If you need to know more about Walking Dead: The Game, you can check out our full review of all 5 episodes. Since its an episodic game, we made our review episodic as well, reviewing each episode as it came out and adjusting our feelings and ratings as needed based on the new content. It ended up being a 5 star game as a whole, but let me warn you that Walking Dead is something that's best experienced spoiler-free, so my advice is to just download this sucker and have at it fresh.
It's also worth noting that this is just the first episode being offered free, and episodes 2-5 are available through IAP for $4.99 each or as a bundle for $14.99. You're still saving yourself a fiver though, and since this first hit is free chances are pretty good that if you enjoy it you'll be springing for the rest of the episodes. But seriously, stop reading right now and go download this first episode of Walking Dead: The Game for free, and tell every zombie-loving person you know to do the same.