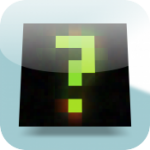 22Cans' Curiosity (Free) oddly enough still seems to be going strong with users plinking away at the cube revealing new layers on a daily basis. PocketGamer even has someone who is crazy enough to play the game every day and write about it. It didn't grab us in quite the same way, but if tapping on cubes is your thing, Curiosity "V2" hit the App Store this morning.
According to the update notes, "Curiosity V2 is what the experiment always should have been." You'll be able to see the cube shatter away as other people tap on it, and there's weird badges to earn along with other statistics to farm up. Last, but not least, coin-loss issues have been resolved.
If you identify with fellow cube tappers, make sure to grab this update.