Monsters Ate My Condo creator Pikpok has unveiled a new game and we sure hope you aren't tired of shooting and evading the undead yet because that's exactly what you'll be doing in it. Into the Dead, as it's called, is a 3D endless runner that has you plowing into a zombie horde in an escape attempt that'll have you both dodging and shooting as your way through. It's an interesting next game from Pikpok, which just wrapped up an Oreo game.
IGN, which has the scoop on this one, reports that Into the Dead will hit on December 6 as a free-to-play title. We're not 100 percent sure how the game's model works, but from what we gather, you'll be able to buy weapons with real dough.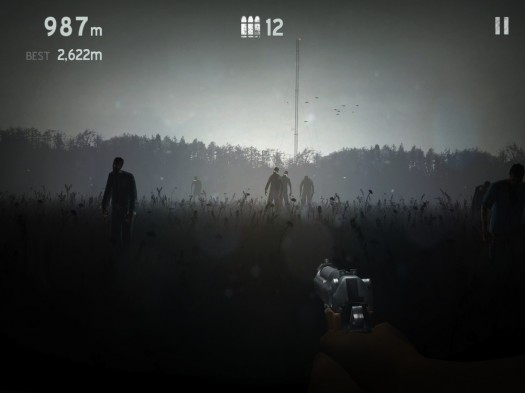 First-person endless runners are rare in the clotted runner space, so Into the Dead has that going for it in addition to having a great developer behind it. Regardless of what you think about zombies, this might be one to check out. We'll get you more details soon.
[via IGN, image via IGN]