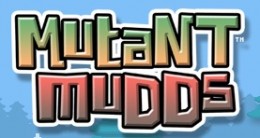 I always get excited when games from other platforms find their way to iOS. It gives iOS gamers who aren't able to keep on top of buying every gaming system out there a shot at experiencing some awesome games that might otherwise go unplayed. The latest one coming our way is Mutant Mudds from developer Renegade Kid. It's a colorful platformer that originally released as a downloadable title on the Nintendo 3DS eShop at the beginning of the year, and made its way to PC over the summer. Next week it's set to hit the iOS App Store, with a Wii U version scheduled for early next year as well.
I've recently been playing a preview build of the iOS version of Mutant Mudds, and as a huge fan of platformers on my iPhone and iPad I've been incredibly pleased with how it's feeling so far. The main thing that sets Mutant Mudds apart from similar titles is the ability to "jump" into both the foreground and background of the levels. This creates some interesting puzzles and level designs to figure out in addition to all the running, jumping, shooting enemies and collecting stuff. Virtual controls can also be a big question mark when it comes to iOS platformers, but I've been more than impressed with the setup for Mutant Mudds. They're quite responsive, even in a tough situation, and the ability to move the buttons to wherever you like on the screen is a huge plus for playing on the iPad.
If you were a fan of the 3DS or Windows version, or if you're just an iOS platformer nut like myself, then Mutant Mudds should definitely be on your radar. Look for it next week, and check out our forums for some more discussion and information.