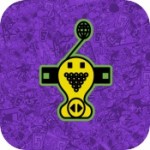 We're sure by now you're plugged in to our regular "Coming Tonight" post about all the big games that get released each week, but dang it, this is freaking Jet Set Radio ($2.99). A Dreamcast classic and ultimate fan favorite. It totally deserves it's own spot, just in case you happened to miss it.
As I said, Jet Set Radio (or originally Jet Grind Radio in the US) was a game on the Sega Dreamcast more than a decade ago, and was landmark at the time for its novel visuals and "urban lifestyle" thematics that had you racing around on in-line skates and blasting graffiti all over the city. It's extremely well-loved for standing out from the crowd way back when, but it's also a heck of a fun game, too. Now you can take the experience with you anywhere on your iOS device.
This new iOS version of the game boasts some additional features over the original, like Retina Display visuals, Universal iPad support, and Game Center integration. Aside from those standard features it also includes the ability to spray graffiti right on the touchscreen using swipe gestures as well as the ability to take photos with your device and spray them into the game itself. Sounds pretty cool.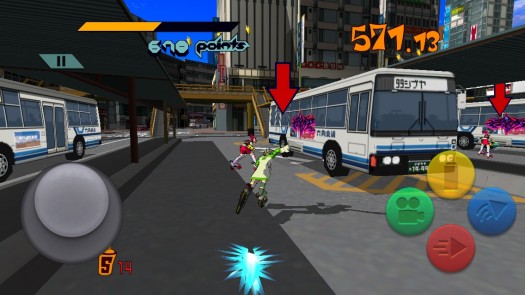 Of course the big question mark is how the virtual button setup works for an old-school game like this that was designed for a console controller, but rest assured we'll be putting Jet Set Radio through its paces in the coming days. You can also check out our forum thread where early impressions have been rolling in since the game hit international markets earlier today.