In late October, Rockstar Games announced that Grand Theft Auto: Vice City would be heading to iOS and Android devices this year to celebrate the game's 10th anniversary. Today, the company announced that GTA: Vice City is scheduled to hit the App Store on December 6th at a price of $4.99. They did almost the exact same thing this time last year with the 10th anniversary of Grand Theft Auto 3 ($4.99), and the landmark open-world game translated pretty well to the touchscreen. It was quite a marvel that the whole thing could be taken around wherever you went.
GTA: Vice City is the second installment of the 3D open-world Grand Theft Auto series, and it's literally dripping with sweet, neon-soaked '80s nostalgia. It's also a big improvement over its predecessor in just about every way, adding motorcycles into the mix and tweaking some of the rougher parts of the combat and controls from GTA 3. It's still an all-around clunky system, but damn if it isn't still a blast to run around and cause havoc in Vice City.
The 10th Anniversary Edition of GTA: Vice City will include some improvements over the original console game according to Rockstar, including "updated character models and lighting effects, new and more precise firing and targeting options, a fully customizable control layout and native support for Retina display devices."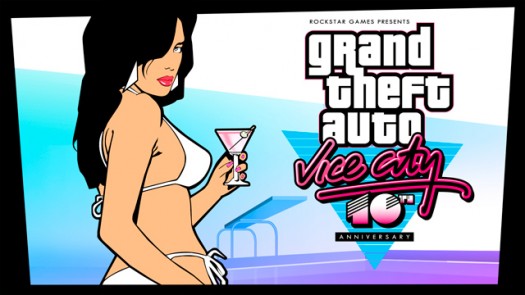 They've also announced what devices it will be compatible with, and good news if you're an iPhone 4 or 4th generation iPod touch owner who's been feeling left out in the dust with some of the current releases: those two models are the base target for compatibility, so as long as you're rocking 4th generation equipment or better you should be good to go. Also, it appears all models of iPad will be supported. Oh and hey, if you're an Android device owner wondering about compatibility, you'll need to check out the full list on Rockstar's blog, because there just isn't room to get into all that here.
I'm very excited to dive into GTA: Vice City again, as are a ton of gamers in our forums, so keep on the lookout for more information in the coming weeks and get ready for the game to hit the App Store early next month.
[Via Polygon]