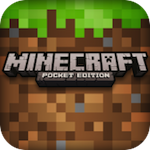 Another big update is coming to Minecraft – Pocket Edition ($6.99), the mobile version of the PC open-world, tree-punching simulator. The update, which is slated to hit in the middle of this month and is currently worming its way through submission, will see melons, Nether Reactors, mushroom farming, and Zombie pigmen added to the core game.
The notable tweaks include heart restoration while sleeping in bed, and an increase in the amount of health food gives you when you eat it. Also, Mojang is turning down the fog a Notch. (Couldn't resist; sorry.)
The list of fixes is kinda crazy and also long, so hit up the official Mojang blog for all of those details.