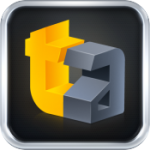 We're back again this month with another roundup of what users of the TouchArcade App (Free) are most excited for. We fiddled with how these list are tabulated since the September and August postings were so similar. So, before we were computing this data based on total users that have added a particular game to their watch. The side effect of this is that it has sort of created a lock on the top-end of the list, as basically nothing can come close to the number of watch list additions that a game like Infinity Blade: Dungeons has. To make things a little more interesting and feature some other games besides Real Racing 3, this is now a list of games that people added to their watch list the most in October.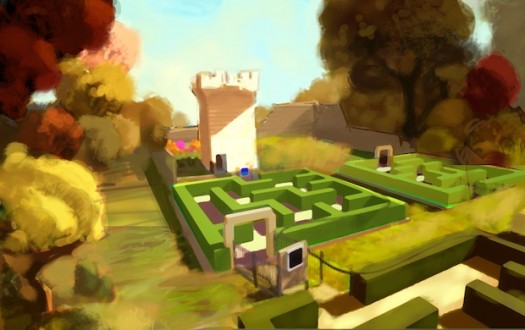 10. The Witness – Jonathan Blow made quite a splash when he announced his next title, The Witness. It makes sense too, as basically anything that the creator of Braid does is big news. A blog post showing the game barely running on an iPad was more than enough to get people really excited, it'd seem.
9. Beatdown – Ravenous Games is responsible for some great iOS games that seem to share a common theme of typically being titles that wouldn't normally work that great on touch screens but their mastery of virtual controls totally changes that. Beatdown sort of follows in the footsteps of Double Dragon and other arcade-style beat 'em ups.
8. Minigore 2: Zombies – I think you could put "Minigore" on the box of just about anything and our community would be ridiculously excited for it. This dual stick sequel seems to fall in line just about perfectly with what fans expect of the series.
7. Team Monster – I actually met these developers on a trip to Korea and couldn't believe how cool their game trailer was. I'm a huge sucker for anything that plays on the Battleheart formula, and I'm excited to see how their social features play out.
6. FTL: Faster Than Light – It shouldn't be shocking at all that news of one of the best games I've played on the PC lately potentially coming to the iPad would get folks really excited. Personally, I think good touch controls and iPad compatibility would make this great game even better.
5. Badland – With a striking art style highly reminiscent of the console title Limbo, Badland mixes in a flying mechanic to create something that looks totally new and exciting.
4. Ravensword: Shadowlands – Being around for the release of the original Ravensword, it's insane looking at how far Crescent Moon has come since then. Their trailers are even getting significantly more epic.
3. Wraithborne – When veterans of Warhammer games get together to create an iOS hack and slash, I think it's understandable that it's rocket up a list like this. Those 40K games were fantastic.
2. Grand Theft Auto: Vice City – GTA3 may have re-imagined the series, but it wasn't until Vice City that the true greatness of a 3D Grand Theft Auto game was fully realized. Better in almost every way, Vice City is going to be amazing on iOS devices.
1. Angry Birds: Star Wars – There's two universal constants I live my life by recently: Haters gonna hate, and anything Angry Birds related is going to be really popular. Regardless of how much you might dislike the series, you've got to admit, the Star Wars variety is looking really fun.
---
Not seeing a game you think should be on this list? Well, download the TouchArcade app, and add it to your watch list. Any watch list additions following this post will be tabulated for November. Remember, this post is
totally
user-generated, so get involved!