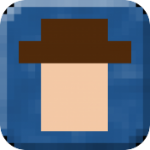 Still at the top of my list of games I recommend to people, 10000000 ($2.99) is just one of those games that perfectly embodies everything that's awesome about the App Store. It takes several gameplay elements that have been done to death, in this case, RPG and matching, but somehow manages to make it feel totally new and awesome. To make it better, it's also made by one guy. For the full origin story of the game, give our bonus podcast episode on Eighty Eight Games a listen.
If you want to know more about the game, you can check out our five star review or watch this video we put together that goes through the whole tutorial and explain how all the important mechanics work:
10000000 is a game you need on your phone. It's seen nearly universal acclaim across the board, and I love when a great game has a cool story behind it. (Seriously, listen to our interview.) It's on sale for a limited time in honor of Halloween, and I strongly encourage you to download it if you don't already own it.