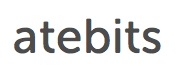 Loren Brichter and his company Atebits created the Twitter client Tweetie back in 2008, and many would argue that it played a key role in launching the social networking platform to the popularity that it's experiencing today. Tweetie encompassed UI design and features that were far ahead of what anyone else was doing with Twitter clients back then, and eventually most other 3rd-party Twitter apps copied those kinds of features for themselves. Twitter actually bought the Tweetie app in 2010 to make it their official app, and Loren was brought on to the team at Twitter for a short time to help its development.
Well, Loren has since left Twitter, the app-formerly-know-as-Tweetie is just a shell of its former self as the official Twitter app, and many people have been wondering what Atebits would be up to next. According to the latest Atebits blog post, Loren's next project is a game.

What exactly this game is and when it will be releasing, along with basically any other details, have not been divulged yet, but according to a recent tweet from Loren this new project is going to be for iOS. So, it sounds like we can officially say that Atebits is entering the world of game development with an upcoming iOS game. Pretty cool. We'll have much more on this mystery game just as soon as more details surface.
[Via Atebits]