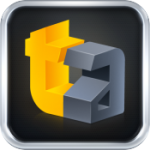 We posted a similar roundup earlier this month, and people seemed to like it, so here we are turning the top ten most anticipated upcoming games feature into a regular thing. There seemed to be a lot of confusion with this last time so please read how this works before commenting: The TouchArcade App (Free) has the ability to add upcoming games to a watch list, you accomplish this by reading articles like this one inside of the app and sliding over the little binocular switch. (This will all make sense inside the app, I promise.)
This list is composed of the upcoming games that the most app users have added to their watch list. If you want to see a game listed here that isn't, dig into the app, add it to your watch list, and encourage your friends and other fans of the game to do the same. This list is 100% user generated.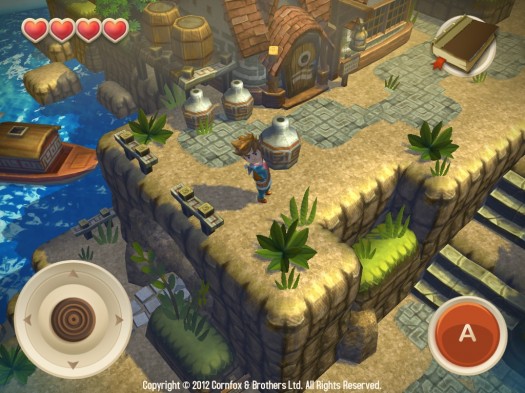 10. Oceanhorn – Originally intended for a 2012 release, talk of a release date has since gone by the wayside as we watch the developers slowly dribble out increasingly impressive assets of this action RPG. We don't know a whole lot about the game, and the mystery likely only adds to the allure.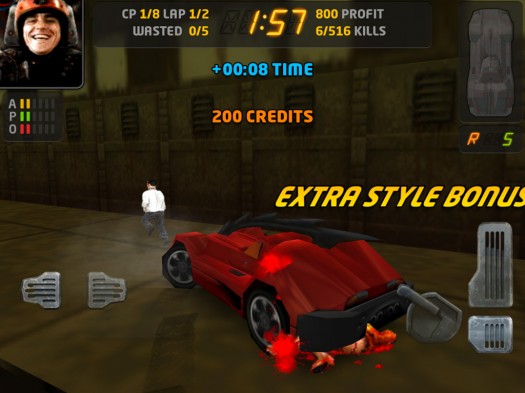 9. Carmageddon – This 1997 classic is finally making its way to iOS devices. We've yet to get a more specific release date as a nebulous "summer" release has since turned into "soon". Regardless, we can't wait for the full version to relive our Carmageddon nostalgia.
8. The Other Brothers – A really slick-looking pixel-art-packed platformer that we've had our eyes on for quite some time now. Unfortunately, following a failed Kickstarter it's unclear what the future of The Other Brothers holds. It was #8 earlier in the month too, and as far as we can tell, it's not any closer to release.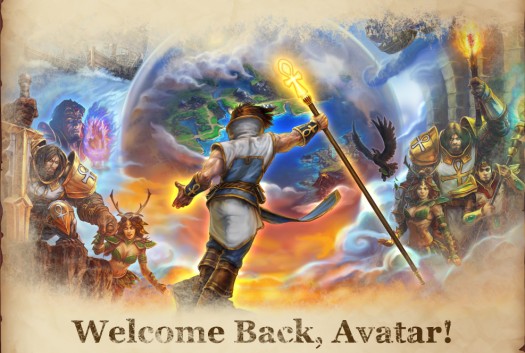 7. Ultima Forever – I know it's foolish of me to think that this free to play online reboot of the Ultima series will be anything like my beloved Ultima Online… But, until I'm proven wrong on that I'm going to remain incredibly hopeful. This game was #7 earlier too, and I'm still just as hopeful.
6. Bladeslinger – Dubbed "that western-themed Infinity Blade" on our forums, Bladeslinger seems to have been "coming soon" for eternity. The last release date estimate was sometime in May, which, obviously, has passed by quite a while. A month later, Bladeslinger has slipped to #6 from #5.
5. Drifter – A space game of epic proportions, and the guys behind it have been teasing me for far too long with the potential of a preview build. Their Kickstarter went off without a hitch, and last I heard they're sending out the swag now. Regardless, Drifter drifted up to #6 this month from #5.
4. Real Racing 3 – Firemint joined forces with Iron Monkey and Real Racing 3 is the first announced title for the new studio. They've got a lot to live up to between Real Racing ($2.99) and Real Racing 2 ($4.99), so hopefully Real Racing 3 completes the trilogy of really great racing games. Also, is anyone out there surprised that this game jumped from #10 to #4? I'm not.
3. Star Command – Originally pitched as something along the lines of Game Dev Story meets Star Trek, Star Command has the wealth of not one but two Kickstarters behind it. Hopefully that means it'll be released soon. The curve of the number of people who are watching these last three games are likely going to cement them in this position until they're released, so Star Command stays at #3.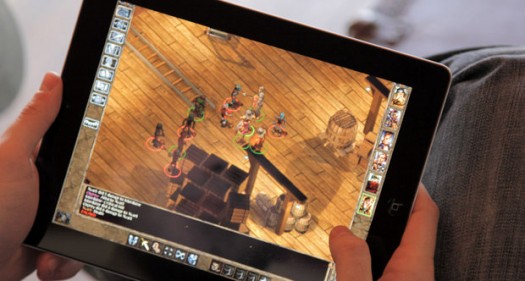 2. Baldur's Gate: Enhanced Edition – If you never got around to playing the original (and fantastic, I might add) Baldur's Gate when it was first released many moons ago, you're in luck. Everything we've seen so far regarding the iOS "enhanced" remake looks absolutely incredible. It was pushed back a bit, but trust me, it's a good thing. This game will be worth the wait, and stays at #2.
1. Infinity Blade: Dungeons – Is anyone surprised that this game would be number one in this list? Infinity Blade ($5.99) and/or Infinity Blade II ($6.99) would be on anyone's short list of the best games of the App Store, so, naturally, folks are pretty excited for Dungeons. There are so many people that have this game watch listed it's basically going to be #1 until it's released. It's crazy, really.