Hey dudes, news flash, the iPhone 5 is taller. This means portrait mode games are going to get even more portrait mode-y. Here's a few to try that should highlight just how tall the new iPhone screen actually is. Note: All of these games support the taller screen of the new iPhone, we'll replace the screenshots with iPhone 5 screens as soon as the games sync to our phones.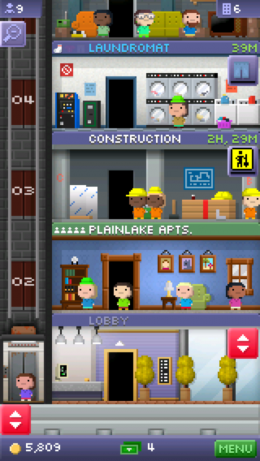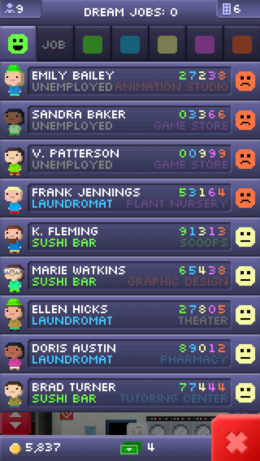 Tiny Tower: Pixel Life Builder, Free – [Review] – NimbleBit's tower builder filled up the full screen of previous devices with a vertical-scrolling never-ending free to play game. It shouldn't be much of a surprise to see that Tiny Tower just feels tons better when you can see an extra floor or so on screen.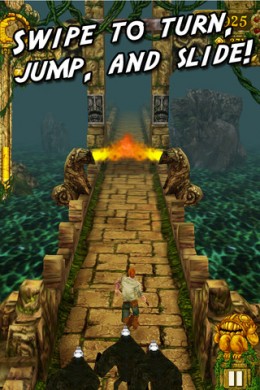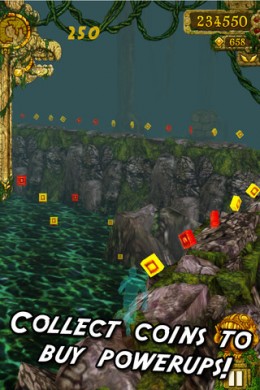 Temple Run, Free – The often imitated but never duplicated behind the back vertical runner is also updated for the iPhone 5. I'm not sure it'll have as dramatic of an impact on gameplay as adding height in Tiny Tower, but at least you'll be able to see a bit more of the dangerous temple you're galavanting about in.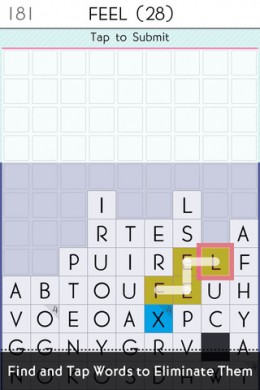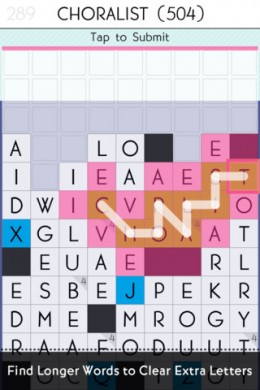 SpellTower Classic, $2.99 – [Review] – An absolutely fantastic word puzzle game by every stretch of the imagination, updated for the iPhone 5 and now with a new game mode that takes advantage of the additional vertical screen space.