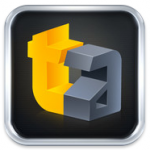 Looking to kick the tires of the newly updated (and now universal) TouchArcade App (Free) and its ability to add multiple games to your watch list from a single article, try this on for size. We dug into the archives and found the ten most anticipated upcoming iOS games amongst TouchArcade app users. This list is based on the number of people who have tapped the watch list slider. We're going to do lots more of these types of articles in the future, so if you want to see something you're excited about here, make sure you add it to your watch list.
Anyway, on with the show:
10. Real Racing 3 – Firemint joined forces with Iron Monkey and Real Racing 3 is the first announced title for the new studio. They've got a lot to live up to between Real Racing ($2.99) and Real Racing 2 ($4.99), so hopefully Real Racing 3 completes the trilogy of really great racing games.
9. Wild Blood – Gameloft's legendary Unreal Engine game that I feel like has been talked about in some form or another basically since Unreal made the jump to the iPhone. Allegedly, it's almost here, and judging by Gameloft's typical PR cycle of releasing increasingly revealing trailers I'm thinking we'll see it very soon.
8. The Other Brothers – A really slick-looking pixel-art-packed platformer that we've had our eyes on for quite some time now. Unfortunately, following a failed Kickstarter it's unclear what the future of The Other Brothers holds. Hopefully, it involves the App Store in one way or another.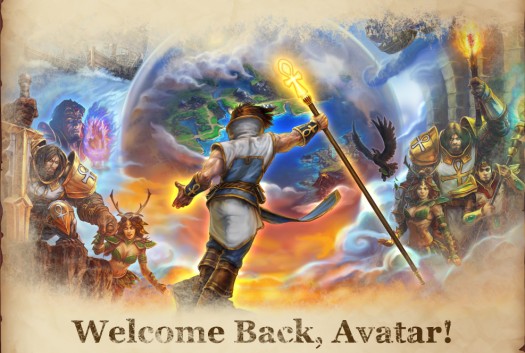 7. Ultima Forever – I know it's foolish of me to think that this free to play online reboot of the Ultima series will be anything like my beloved Ultima Online… But, until I'm proven wrong on that I'm going to remain incredibly hopeful.
6. Drifter – A space game of epic proportions, and the guys behind it have been teasing me for far too long with the potential of a preview build. Oh, and Drifter also recently was on the receiving end of a successful Kickstarter so when it does eventually launch I'm expecting for BIG things.
5. Bladeslinger – Dubbed "that western-themed Infinity Blade" on our forums, Bladeslinger seems to have been "coming soon" for eternity. The last release date estimate was sometime in May, which, obviously, has passed by quite a while. Hopefully we see more details from the developers soon.
4. Lili – We know next to nothing about this game aside from what you can see in the trailer, and that it's powered by Unreal. That seems like a decent reason to me to be excited.
3. Star Command – Originally pitched as something along the lines of Game Dev Story meets Star Trek, Star Command has the wealth of not one but two Kickstarters behind it. Hopefully that means it'll be released soon.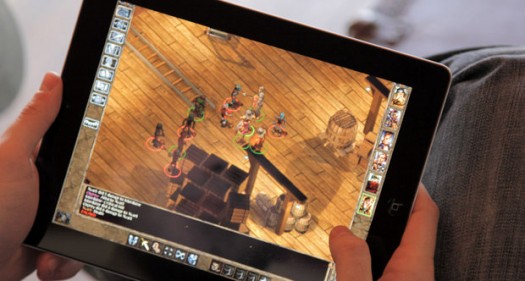 2. Baldur's Gate: Enhanced Edition – If you never got around to playing the original (and fantastic, I might add) Baldur's Gate when it was first released many moons ago, you're in luck. Everything we've seen so far regarding the iOS "enhanced" remake looks absolutely incredible. I can't wait.
1. Infinity Blade: Dungeons – Is anyone surprised that this game would be number one in this list? Infinity Blade ($5.99) and/or Infinity Blade II ($6.99) would be on anyone's short list of the best games of the App Store, so, naturally, folks are pretty excited for Dungeons.