We've been closely following the impending release of Square's Final Fantasy Dimensions since first details hit just before E3 this year. It's just starting to show up on the New Zealand and other similarly located App Stores, meaning it should be available for download in US markets at some point this evening- Likely 11:00 PM, although it could show up earlier or later.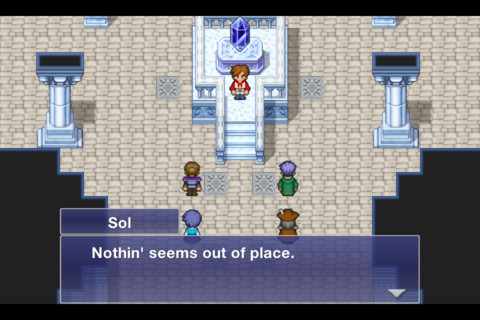 The game is initially a free download, which will get you through the content they're referring to as "the prologue". After that, there are a number of IAP options to unlock the rest of the game:
The first episode is going to run you $2.99, while episodes two, three, and four will cost $8.99 a pop. Alternatively, the entire package can be purchased for $28.99.
We're going to whip up a TA Plays video as soon as we can, with a full review coming shortly thereafter. In the meantime, you can swing by the thread in our forums and breathe a sigh of release that this game is universal.
International App Store Link: Final Fantasy Dimensions, Free