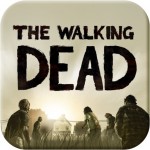 As we learned late last month, Telltale Games was pegging a release window of "2 to 3 weeks" for the second episode of their excellent digital take on The Walking Dead, and it turns out they weren't that far off. According to Telltale's blog, Episode 2 of Walking Dead: The Game (Free) is scheduled to hit sometime next week for $4.99.
No specific day is mentioned, but since additional episodes of Walking Dead are coming as in-app expansions to the original game, users should get a popup notification letting them know when it's out. Convenient! Also, if you opted for the $14.99 Multi-pack Pass that saved you a bit of cash by essentially pre-ordering all episodes up front, your notification will simply let you know the new episode is ready for download free of charge. Check out the Episode 2 trailer for the desktop versions below, though be mindful of some strong language:
We really enjoyed the first episode of Walking Dead in our review from July, noting its heavy tones and the difficult choices it forces you to face as a survivor in a zombie apocalypse. Also worth noting is that, unlike most Telltale iOS games, Walking Dead was technically sound and ran well on the iPad hardware. And since it is an episodic game, it allowed us to try something a little different with our review process. We covered the basics of the game and then committed a portion of the review to Episode 1 specifically, and we'll update that review with our thoughts on Episode 2 after it hits.
Walking Dead: The Game – Episode 2 is already out on desktop and consoles, and by all accounts it seems to be even more intense than the first episode. We're really looking forward to getting our hands on it sometime next week.