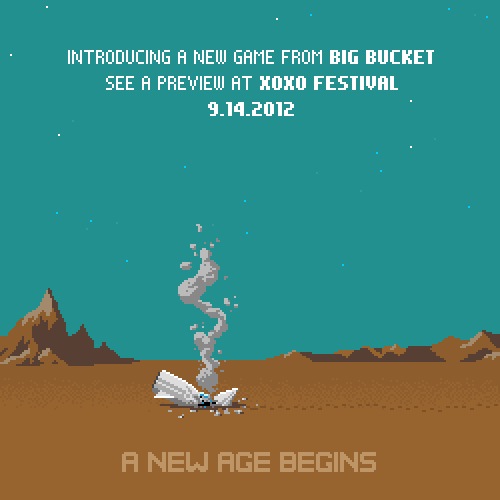 One half of Big Bucket Software, Neven Mrgan, has posted on his blog a teaser image for a forthcoming new game from the two-man studio. You might remember that Big Bucket is responsible for bringing The Incident ($0.99) to the App Store, a game that we thought was pretty darn cool.
Neven and development partner Matt Comi have apparently been working on this upcoming new game, whose name has yet to be announced, since they finished up The Incident. In case you forgot, The Incident launched almost 2 years ago in August of 2010, so it sounds like a lot of work has gone into this latest project since then.
If you're going to be in the Portland are on September 14th, Big Bucket will be there to show off their latest game at the XOXO Festival's indie game arcade showcase. We won't be there ourselves, so we'll be trying to pry out as much new information as we can from Big Bucket to see what we can find out. Given the quality and critical acclaim of The Incident, though, whatever this project ends up being it's definitely something to keep on your radar.
[Via TUAW]