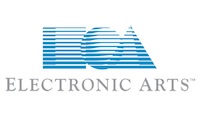 In celebration of the fourth EA has cut the price of most, if not all, of its games on the App Store. If you haven't been playing along at home, don't be surprised. This is a pretty common thing for EA to do. In fact, it's been doing it for nearly every national holiday since it famously clogged the App Store charts two years ago during an App Store winter freeze. The more you know, right?
Anyway, if you want to take a look at the extensive catalogue of games that are now on sale, just take a gander at the EA page on the App Store. We've collected a small list of the best games on sale below to make things even easier:
We expect these sales to end pretty soon, so go ahead and jump on these games.