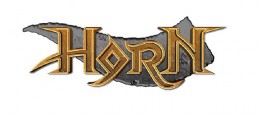 At the Zynga event this afternoon, the social games publisher announced a new partners program called Zynga Partners. Dark Meadow [$5.99] creator Phosphor Games will be one of the first studios to take advantage of the initiative with a new game titled Horn.
Here's a few images, if you're wondering what it looks like:
Oddly enough, this is all we know about the game. What a curious place to announce it. It seems safe to assume that if Zynga is involved, Horn is going to be free to play. Hopefully it's handled a bit better than Dark Meadow.
[via Polygon]