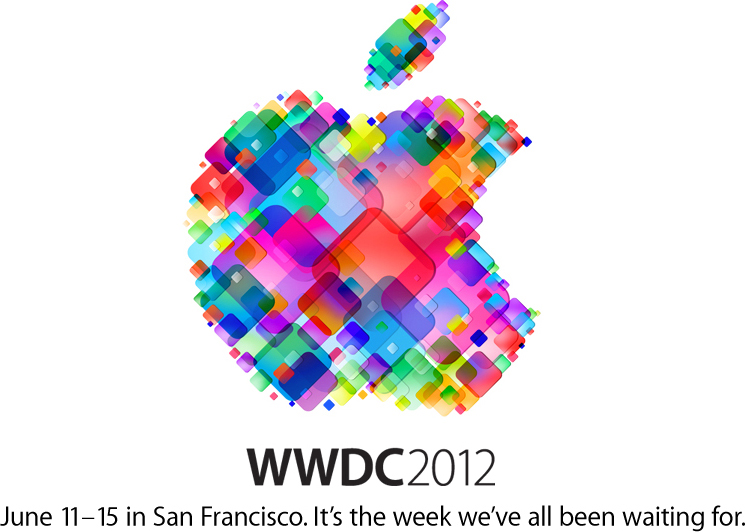 It's that time of year again, and the TouchArcade Crew is here in beautiful San Francisco, California for Apple's annual World Wide Developers Conference. The major keynote address is set to kick off in just a few minutes, and we'll be watching along to cover any gaming-centric news that might come out of it. I'm personally hoping for some sort of Game Center revamp, which feels long overdue, and there's strong evidence to suggest that the Apple TV will be opening up to developers which could pave the way for games.
Of course, it's also entirely possible there is no gaming related news, but that would be ok since it sounds like there will still be plenty of exciting stuff coming out of the keynote for Apple enthusiasts. We won't be liveblogging the event ourselves, just any gaming related stuff, but if you're interested in following the keynote head over to our sister site MacRumors which will be live blogging the keynote in its entirety, and thanks to an elaborate camera setup and possible some dark voodoo they should have the fastest photo feed around.
The keynote kicks off at 10am Pacific time, and here's links to MacRumors and a few other sources for live keynote coverage.
Check back in on this post to keep up with any gaming news that might come out of the event, and of course follow along with us for the remainder of the week as we dive headfirst into WWDC '12 coverage.
Update: The keynote is an hour in, and along with the typical Apple fare of touting its record number of available apps, download numbers, users and the like, the MacBook Air and MacBook Pro both received a spec refresh as well as a modest drop in price. The big news has been the unveiling of a next generation MacBook Pro that comes equipped with beefy specs under the hood and a long-awaited Retina Display with an insane resolution of 2880×1800 or 220 pixels per inch. And… it will run Diablo 3 at this crazy resolution!
If you've got a spare $2199 just lying around, then you too can own this amazing new piece of hardware that is thinner than Phil Schiller's finger. More closely related to the gaming front (on the Mac at least, not necessarily iOS), the new OSX Mountain Lion will come equipped with Game Center which will use all the same username information and friend list from the iOS version. And the same green felt design (sigh). What's cool is that it will offer cross-platform online multiplayer, so you can battle against your buddies on a Mac from your iOS device over Game Center.
Apple has also announced some improvements to Airplay Mirroring, which should make the process even more seamless and easy to get going so you can broadcast your games over to your living room television. They're jumping into new iOS 6 information now, so we'll keep you posted if any other gaming news comes from that.
Update 2: Keynote has just wrapped up, and Apple really killed it with all the new features in iOS 6. Sadly, gaming seemed to be kind of glossed over, but there was a quick mention of a revamped challenge system in Game Center so you can more easily challenge your friends' high scores. Yay? Perhaps there's more under the hood, but we'll have to likely wait for iOS 6 to release later this fall.
Overall, though, as an Apple fan today's keynote was literally stuffed with great news. Be sure to check over at MacRumors for coverage of all the big new announcements as well as a transcription of the live blog and a boatload of photos.
Keep checking into TouchArcade this week for all the latest gaming news coming out of WWDC 2012.