Zarksoft's ambitious sci-fi MMO-meets-strategy game, Empire of the Eclipse [Free], is now out and available on the App Store. We bring you this release update for two reasons: (a) we figure we owe you an official heads up after not mentioning the game's impending release in our weekly new releases post and (b) Glenn needs some people to play with.
Who's Glenn? We don't know him that well, either. But he did write our tips line earlier today asking us to whip up a quick post to bring attention to the title. Glenn is currently battling it out in the game's first live event and says more dudes need to join. So, here you go Glenn. Now our readers know Empire is out and you'd like to play against more people. Say "hi" to Glenn for us if you sign up. Thanks!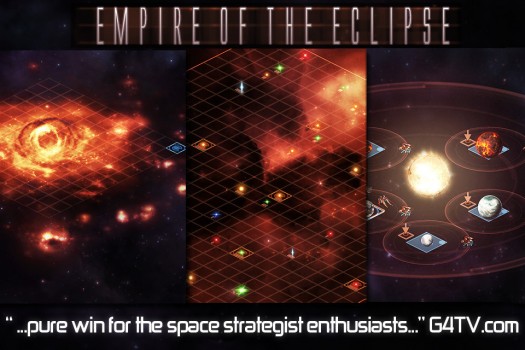 FYI: we're working on bringing you a detailed write-up on this release, but couldn't pass up the opportunity to give Glenn a hand before we bring you something substantial. Stay tuned.
UPDATE: Glenn has informed TouchArcade that he missed this first live game due to a "slight misunderstanding." HOWEVER, Glenn plans to play in another game that will either start tomorrow or when the "Irkalla" server hits 1370 users.