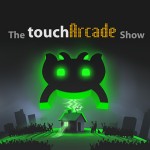 On this week's bonus episode of The TouchArcade Show, Eli and I hit up Zach Gage of Zach Gage fame. You should get to know him. He's the brains behind one of the best words game on the App Store, and he's a super opinionated guy who isn't afraid to have a discussion about games as art or his current level of cleanliness. In fact, we dive into these two topics pretty hard during our conversation, if you haven't guessed already.
This is easily our most laid-back discussion we've ever had on the show, but I think it'll end up giving you a really good idea of who Gage is, how he approaches game development, and how things like his personality and background inform that work. We cover a lot of ground in a really short amount of time in this podcast, and even touch on what Gage is doing right now.
To give it a listen, just click on the links below. If you'd like to get these interviews and our regular show instantly, feel free to subscribe to us on iTunes or the Zune Marketplace.
iTunes Link: The TouchArcade Show
Zune Marketplace: TouchArcade.com Podcasts
RSS Feed: The TouchArcade Show
Direct Link: TouchArcadeShow-Bonus-037.mp3, 16.5MB
We'll be back later this week with another regular episode of the TouchArcade Show.