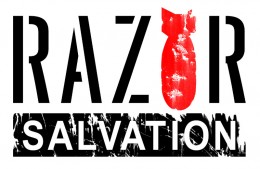 The always-up-to-something Crescent Moon Games has sent over some lovely new screenshots and information for an upcoming title that they're planning on publishing called Razor: Salvation. Developed by Siegecraft ($0.99) creator Blowfish Studios, Razor: Salvation is a first-person style shooter played from a fixed position where you have a 360 degree view of the environment and must blast away attacking aliens while simultaneously trying to save endangered civilians.
Expect Razor: Salvation to boast a healthy amount of weapons, items and upgrades as well as an advanced enemy AI that has your opponents reacting dynamically to changes in the environment and the assault you're bringing to them. And as you can see, the game also looks super impressive so far, with full support for the new iPad Retina Display as well as "specular bump map textures and full screen pixel effects" – techie talk for fancy visual stuff, I reckon.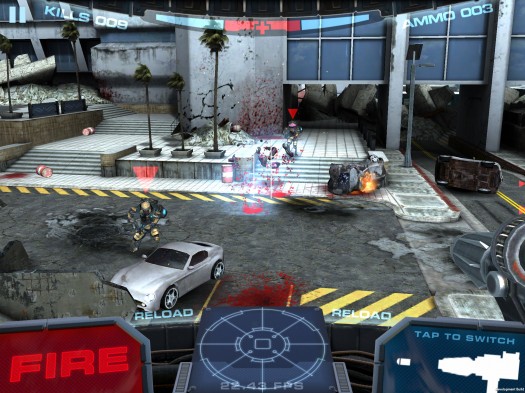 One other interesting tidbit about Razor: Salvation is you will somehow be able to create factions with your friends and then compete with other factions around the world for supremacy. There will also be regional rankings and leaderboards to track who's best at blasting the most enemies or rescuing the most civilians.
Razor: Salvation is shooting for a May or June launch as a Universal app, and as alway more discussion and details for the game can be found in our forums.