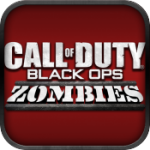 When Activision launched Call of Duty: Black Ops Zombies [$6.99] late last year, we were decidedly underwhelmed with the sequel to the popular 2009 iOS survival shooter based on a mode from the console Call of Duty titles. There were definitely some improvements in Black Ops Zombies over the original, like better visuals and the awesome top-down Dead Ops Arcade mode, but the availability of just a single map and spotty connection issues brought down the entire experience.
In February, an update addressed many of the connection issues and added a couple of new weapons, as well as adding an in-app purchase currency system that allowed people to buy their way to weapons and items more quickly. The new weapons added just a very tiny bit of variety to a title that was desperately needing some, but with just a single map to play on, Black Ops Zombies still suffered from a lack of content.
On Friday, the game was updated once again, this time offering the welcome addition of a brand new map called Ascension that features Soviet Soldier zombies in a Cold War-era launch site as well as zombie monkeys. Yup, zombie monkeys. Also there are 4 new weapons to strap on to fend off the undead: the Thunder Gun, Matroyshka Dolls, Gersh Device, and a sickle. Killing zombie monkeys with a sickle is a pretty big selling point, in my opinion.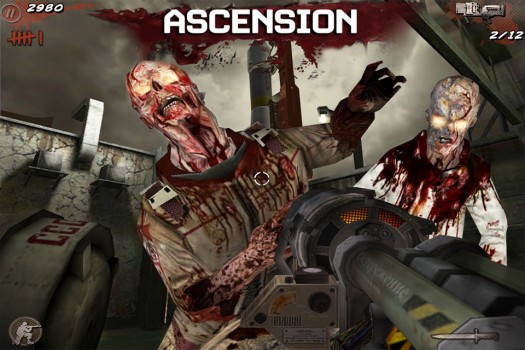 In addition to a new map and new weapons, all players who download the update or brand new players who download the game for the first time will receive 5,000 of the in-app currency CoD Points, and players who return to play the game regularly will also receive additional CoD Point payouts. Finally, there are some new Game Center achievements as well as the usual assortment of optimizations and fixes.
If a lack of content has been keeping you from Black Ops Zombies, then the addition of double the original content might change your mind. Granted, double the original content still only amounts to 2 maps, but at least it's a step in the right direction and hopefully Activision continues to add to and improve this mobile Call of Duty experience in the future.