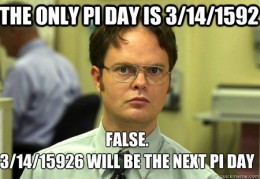 I'm glad to see game releases ramping up again. Tonight's list is no slouch, and there's really something here for everyone regardless of whether you like Squeenix RPGs, simple casual games, or even bullet hell shooters.
Also, today is "Pi day" if that means anything to you.
Anyway, all of these games should be available at 11:00 PM Eastern, or potentially much earlier (or even now) if your iTunes region of choice is of the European or Asian variety.
Azkend 2, $3.99 – Forum Thread – I absolutely loved the original Azkend. It had an amazing power curve for a puzzle game with new power ups and gameplay elements that made it impossible to put down. I'm expecting the same of the sequel.
---
Chaos Rings II, $15.99 / HD – Forum Thread – I personally have a hard time getting excited for Squeenix RPG's anymore, call it old and jaded gamer syndrome, but people love this series for iOS. Just like previous Chaos Rings games, they've got a whole array of updates already scheduled.
---
Cheeky Mouse, Free – Forum Thread – I'm not sure I've ever played a PONOS game I didn't like, and I doubt Cheeky Mouse is going to change that.
---
Cheese Please, 99¢ – Forum Thread – A slick little mouse-centric puzzle game from Gamevil.
---
DoDonPachi Resurrection HD, $9.99 – Forum Thread – A CAVE bullet hell shooter, filled with tons of sprites, bullets, power-ups, and everything else CAVE games are always packed with.
---
Dreamy Goat, 99¢ – Forum Thread – I have no idea what you do in this game, but I really like the title.
---
Fireball SE, 99¢ – Forum Thread – These guys made Super Crossfire, which was great, so I'm expecting big things from Fireball SE.
---
Harry The Fairy, 99¢ – Forum Thread – This looks like an avoidance game, along the lines of a cave flier, starring a green fairy named Harry.
---
Kung Fu Rabbit, 99¢ – Forum Thread – Can we call Super Meat Boy-likes a genre yet? Either way, this one looks cool.
---
Letris Power, Free – Forum Thread – The latest from the Letris series of word games.
---
MotoHeroz, 99¢ / HD – Forum Thread – A Trials-style racing game with an awesome looking art style? I am SO in.
---
Picnic Wars, 99¢ / HD – Forum Thread – Well, it's official, we've hit every conceivable theme for iPhone games! Either way, I'm digging the isometric view of this game.
---
Rune Raiders, $1.99 – Forum Thread – I'm really not sure I understand how you play this game by screenshots and trailers, but it looks like a turn-based strategy-like puzzle game?
---
Super Lemonade Factory, 99¢ – Forum Thread – A pixel-art powered puzzle platformer.