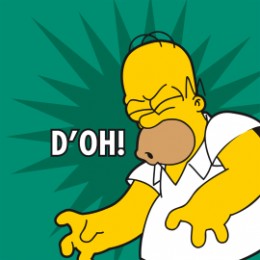 EA is continuing down its dark path with The Simpsons: Tapped Out, a free-to-play game that puts you in the shoes of Springfield's re-designer after Homer blows up the iconic place inadvertently. In an exclusive interview with CNET, EA laid out the premise and it shed a bit of light on the re-building effort, which is set to require the usage of the game's purchasable in-game currency, doughnuts. Awesomely, the title will use both voice and text provided via the TV series' actors and writers. Expect some commentary on the genre, as well as the usual goofy stuff.
Sound great, but it's best to keep your expectations in check: EA treats its free-to-play users just about as well as Zynga does. Games like Theme Park, and now the re-designed Tetris, are specifically designed to exploit the people who love the idea of the IP the most. It's a weird and sudden turn of philosophy for a publisher that, just about a year ago, seemed much more interested in doing meaningful things like pushing the quality bar with games like Dead Space and challenging others to make titles with as much depth as a Madden or FIFA.
That said, here's what EA's Bernard Kim told CNET:
"People that don't want to pay can still enjoy the title. People who are more impatient can throw a little bit of money at it."
We'll have to see about that. Tapped Out is expected to hit iPad and iPhone "in the coming works," and it'll just be one of many free-to-play titles from EA to come. In another article, CNET estimates that we'll see a dozen or so by this March.