The PixBits' Junk Jack [$2.99 / LE] is easily one of our community's more celebrated games for two reasons: (a) it's a fun game and (b) The Pixbits has demonstrated a clear commitment to making it a bigger and more fulfilling experience via frequent updates. The rub with the latter, though, is that it's causing a slight delay with the iPad version.
Speaking to us about the eventual Universal update, PixBits tells us that it's still being planned, but has been postponed in order to make the iPhone version as good as it can be beforehand. "We are really busy developing the new update that will include many new features like walking mobs, bombs, etc," a studio rep says. "The iPad version is still planned, but we have delayed it. We want to make sure to have a stable and full featured game before doing that version."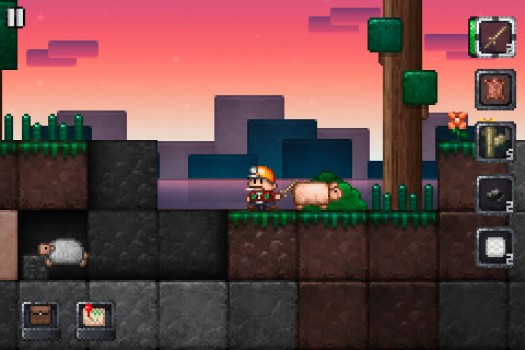 It's a bummer, but you can't argue with that logic, right? We've asked to make double-sure that Junk Jack iPad will still make it out at some point in 2012.