Hey, guys, remember when Tamagotchis were a thing? I hope so, because a big part of why we're so excited about Portable Pixels' Hatchi is directly tied to nostalgia. Our all-seeing eye recently caught a first-look posting of the app on our message board, and we couldn't be more pleased with the find.
Hatchi is a fine-looking Tamagotchi-style, er, throwback that provides a similar same kind of experience. You'll feed, teach, train, and clean your digital little animal and then, as a result, forge some sort of emotional bond to it. Basically, it's like a dog that can't do the annoying things like, say, pee on the carpet or drool.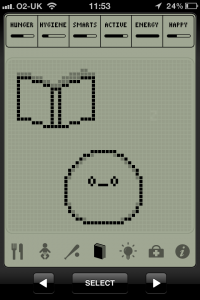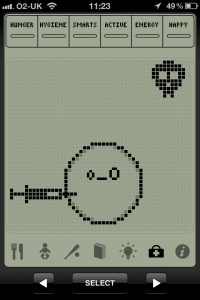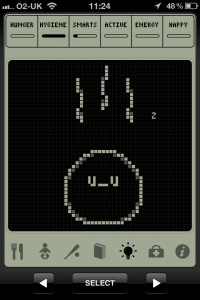 Tamagotchis were huge for a spell and we had more than a few hanging from our keychains, so we're pretty stoked to give this mobile iteration on the idea a shot. Portable Pixels has submitted the app for review, so it should hit within the week.