Bike Baron [$.99] received an update a couple of days ago, but developer Mountain Sheep has managed to fit another rejuvenating splash of content in before the App Store freeze. And this one, guys, is just as cool.
This latest update specifically drops in a total of five brand new ice-themed levels with a new kind of material that allows you to morph objects into breakable ice. More in line with the yuletide spirit, though, Mountain Sheep has also added two new Santa characters equipped with jolly bikes via in-app purchase. You can view both of these before you buy, by the way, which is a welcome design decision. Here's a look: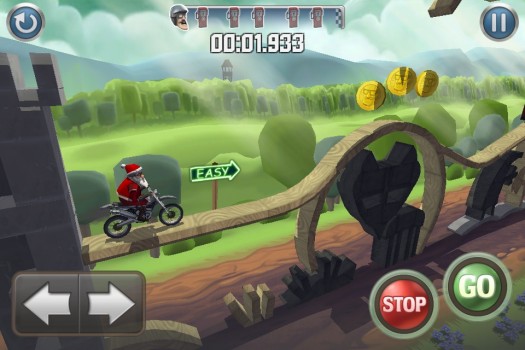 Bike Baron is a surprisingly good game, and an especially welcome title on the App Store since we didn't have a Trials or anything near its level beforehand. Check it!