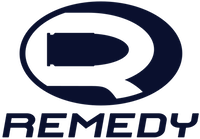 After the success of Death Rally, it's hard to believe that Alan Wake developer Remedy Entertainment wouldn't drop another mobile title all over our faces. Turns out that it it's at least open to another go. "Death Rally was our first step in that direction," Remedy creative director Sam Lake told Edge in response to a question about future iOS titles, "and I'm sure that we'll do something else in the future as well."
Just how successful was Death Rally — a project that also involved Cornfox & Brothers and Mounain Sheep in addition to Remedy — anyway? As of the date of this interview, the title shipped 1.8 million units. Also, it recouped its development cost in three days, which seems like a really, really good thing to us.
Remedy is currently working on a downloadable version of Alan Wake called Alan Wake: American Nightmare. It's expected to release on XBLA and PC next year.
[Via Edge]