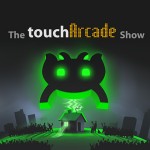 As we've teased previously today: On this week's bonus edition of The TouchArcade Show, we speak with Harmonix's Josh Randall about the big-time update to VidRhythm, which will add new styles, new improvements for hardcore users, and more music. We also dig a bit into Josh Randall — who he is, what he likes, and what he does. Randall is a cool guy, and we think he's a really good example of what Harmonix is all about.
If you'd like to listen to this episode, go ahead and do so via these handy-dandy links just below. If you like what you're hearing, we heartily suggest that you subscribe to us on iTunes or Zune. You'll get the episodes the second they hit and make the world a better place.*
iTunes Link: The TouchArcade Show
Zune Marketplace: TouchArcade.com Podcasts
RSS Feed: The TouchArcade Show
Direct Link: TouchArcadeShow-Bonus-027.mp3, 22MB
We'll be back later this week with another regular episode of The TouchArcade Show, and next week with another bonus edition of the podcast. Until then, folks!
*Downloading our podcast on a service probably won't make the world a better place, FYI. It would make Brad happier, at least. And who doesn't want that, right!?