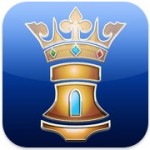 We first heard grumblings of long-time console and PC developer Paradox Interactive's newest title Defenders of Ardania back in February of this year, with a new trailer and release date being revealed just last month. Now, Defenders of Ardania [$4.99/Lite] has finally hit the App Store and is available for purchase as we speak (well maybe not speaking, since I'm typing and you're reading, but you get the point).
We briefly got to check out Defenders of Ardania in an extremely early state at GDC this year, and based on the trailer released last month it's made a ton of progress since then. As you can see for yourself, the visuals look quite splendid, but it's the twist on the traditional tower defense formula that excites me the most. You see, you set up your defensive towers in the most strategic way possible in order to fend of the oncoming hordes of enemies, but you're also able to send out waves of your own troops to get down and dirty with the enemy up close and personal in the battlefield. It's the type of subtle twist that might really make Defenders of Ardania stand out from the pack.
We'll be diving into Defenders of Ardania to see if it's as good as the trailer would have us believe, but I've got a pretty good feeling about it. If you're the "live life on the edge" type and don't want to wait around for our review, or if you're already sold on the pedigree of Paradox Interactive and would like to support their very first iOS effort, then feel free to mash away at the link below. Don't forget that there's a lite version to try first and you can also scour the game's forum thread for player impressions.