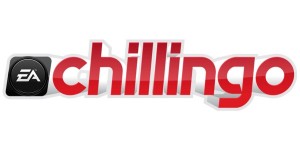 Not surprisingly, Chillingo had a ton of upcoming games to show off at EA's winter preview event yesterday. I didn't get to go hands on with everything, but the few titles I did try out I enjoyed quite a bit. Out of the bunch I'm most excited for the iOS version of The Fancy Pants Adventures, not only due to my fondness of fancy pants but also because it's a fun platformer with a wonderfully whimsical style. But still, aside from that, all of Chillingo's upcoming titles look like they'll have a lot to offer to just about any type of gamer. Be on the lookout for these games to start trickling out starting today and into the coming weeks.
---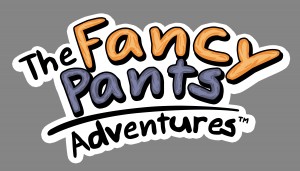 The Fancy Pants Adventures – Originally starting out as simple Flash games, Fancy Pants Adventures was released earlier this year for Xbox Live and PSN and is now making its way to the App Store. There's definitely a ton of platforming goodness waiting for you in this game, but my favorite thing has to be the wonderful doodle-style drawings and excellent animations. I'm not totally sold on the control scheme after my all too brief time with the game, as it doesn't feel quite as tight as some other iOS platformers, but I'm excited to spend some more time with it when The Fancy Pants Adventures launches in January.
(Trailer from console version)
---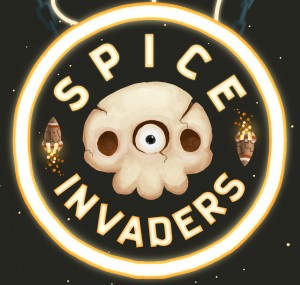 Spice Invaders – Just take a look at this promo video and you'll get a good idea of the great sense of humor and personality in Spice Invaders. That extends to the Chillingo PR team as well, who told me they had wanted to name it Space Invaders but "unfortunately somebody already took that name." Classic. As for the game itself, it seems to be a competent tower defense title, and the visuals are absolutely razor sharp. Check out Spice Invaders launching sometime in December.
---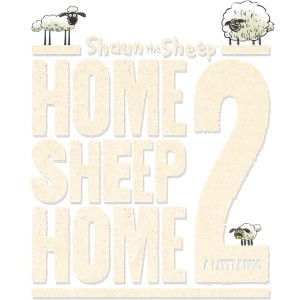 Home Sheep Home 2 – We really dug the original Home Sheep Home when it hit the App Store back in May, and got a taste of the sequel during a different EA event that occurred in October. Chillingo is finally getting ready to unleash Home Sheep Home 2 in December, and I'm really looking forward to checking it out. It won't be straying too far from the original, but will contain some new elements and of course a whole bunch of brand new levels. Oh, and sheep… lots and lots of sheep.
---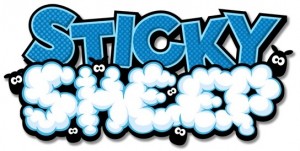 Sticky Sheep – Not content with just one sheep-themed title, Chillingo is also on the cusp of releasing the crazy arcade puzzle game Sticky Sheep on the App Store. Sticky Sheep could best be described as a top-down take on miniature golf games intertwined with pinball elements. Also, sheep. Even though just hearing the phrase "physics puzzler" makes me slightly nauseous nowadays, I actually think Sticky Sheep looks like a total blast. Check out the video and see for yourself.
---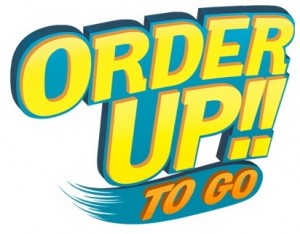 Order Up!! To Go – I am really not a fan of time management games. There's nothing inherently wrong with them, they've just never been my thing. However, Order Up!! To Go might actually get me to reconsider. I think the thing that's always turned me off about time management games is that they all feel kind of the same. You're really just tapping away at the screen, trying to manage a hectic amount of tasks at any given time. But the theme is almost irrelevant. It's not like it feels like I'm really running a restaurant. Order Up!! on the other hand features some really slick 3D rendered mini-games that make you feel more like you're actually doing restaurant-y stuff, rather than just setting and clearing a bunch of timers. I'll be curious to see how much it really grabs me (or not) when Order Up!! To Go launches this January.
---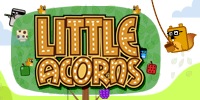 Little Acorns – There's not too much selling required with Little Acorns. Basically, you're playing a squirrel, occasionally one with a mustache, who speeds around platforming levels collecting acorns and using a Bionic Commando-like hooking mechanic while also evading various enemies such as giant blocky bees and spiders. So basically, I'm sold on that description alone. However, if you're not a total pushover for squirrels with mustaches like I am, just go ahead and watch the trailer. It will win you over, I promise. I'm always keen on new platformers, and Little Acorns looks like it has major potential to be a winner. We'll find out when it launches in January.
---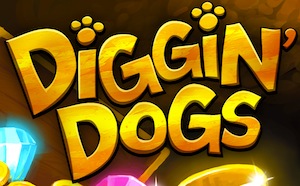 Diggin' Dogs – And finally, after this fairly exhaustive list of upcoming releases, we have Diggin' Dogs, easily one of the weirdest games I've seen in recent memory. Basically, you have three incredibly hyperactive primary colored dogs, who are twitching, shaking, and jiving all over the place. Your job is to draw a path for them underground so they can jiggle their way down and collect all sorts of treasures. It seems like a ridiculously casual title, but I can't deny that there was something really enjoyable about Diggin' Dogs. Look for it on the App Store in Januray.
---
Whew! That's a lot of games coming out in just the next couple of months. But don't go taking a nap just yet, because both EA and Chillingo have hinted that there's even more on the horizon for the months leading up to GDC next March. There should be more preview events happening before then, so keep your eyes on this space for all the latest info during the rest of this year and into the next.