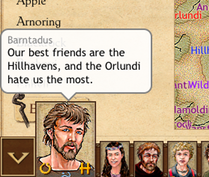 Even though King of Dragon Pass [$9.99] is one of the nichiest (is that a word?) niche titles that has been released lately, I just can't get enough of it. It's been over two months since our review, and I'm still working towards ascending to the position of king. I love how different each play through is, too. I've lost count of how many times I've needed to reboot my tribe, but each time I've taken a different approach and was met with a substantially different outcome.
The one exception to this is the duck people. They're always jerks, and a few weeks ago I started a "relentlessly murder all ducks" policy that has been met with moderate success. KoDP players know what I'm talking about. Show no mercy.
Anyway, the one thing that I mentioned in our review that I really wish the game had was universal compatibility. These massive text-based games I want to be playing kicked back with my iPad, not hunched over my phone. In a recent blog post, the developers confirmed that the original game will in fact become universal in a future update. (Previously, they were undecided on a universal update or a separate HD version.) Unsurprisingly, the iPad version of the game is going to feature much less scrolling, and better yet, the crazy art that accompanies so much of the game won't be obscured by so much text like it is on the iPhone.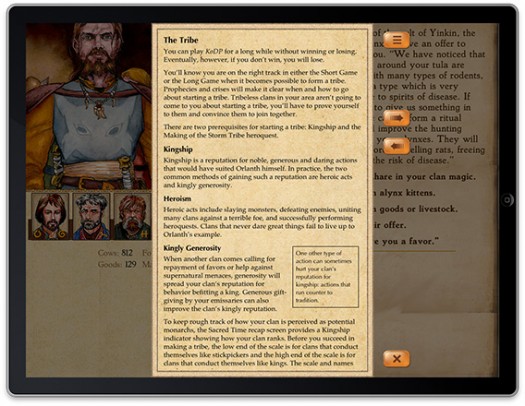 No word on release yet, as the same post mentions that the update hasn't been through any kind of QA yet, but it's still reassuring to know that it's in the pipeline and that it will be universal. Seriously though, check out our review if you haven't. King of Dragon Pass most certainly isn't a game for everyone, but if it hooks you, it won't let go.