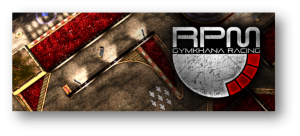 If you've been listening to our show, you've probably noticed that we've been growing more and more in love with aggressive stunt games. Most of the titles we highlight have revolved around bikes, though, so we thought we'd throw a bone to cars today with this neat and goofy-looking stunt car game with a weird name from Blue Riversa, RPM: Gymkhana Racing.
According to publisher BulkyPix, RPM is a four-location, 20-stage affair that solely focuses on the zany stuff you can do in fast cars, including drifting, donuts, and burn-outs. It's obviously up to snuff from a visual perspective, and seems like it'll have a fair share of off-the-wall challenges, like say, Paint The Wall — a mode where you skid around in wet paint in order to color a barrier. The game will also include star-collecting and an online component.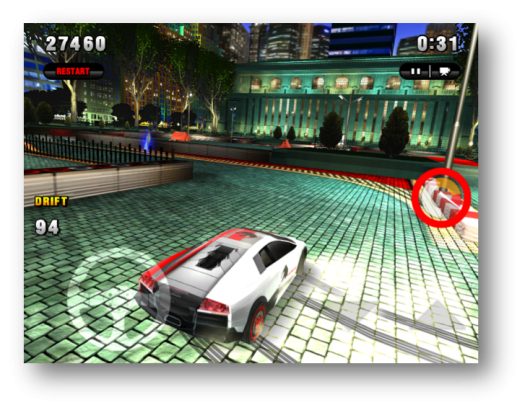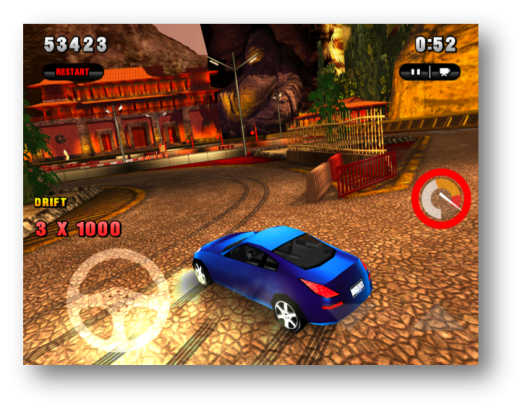 Interestingly, it'll also pack in a record mode that'll allow you to share your feats of stunt strength with your friends. That mechanic in particular is an emerging one. We've seen quite a few games in the recent past update to include video sharing and taking, so it's nice to see Blue Riversa sticking with the pack.
You can bet your right-hand that we'll be checking this one out soon. RPM hits the iPad and iPhone later this November on the 17th.