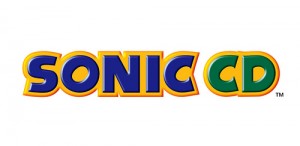 One of my most anticipated games of this year is the rerelease of the Sega classic Sonic CD. Yeah, yeah, I know the poorly emulated previous versions of Sonic on the App Store were nothing to write home about, but Sonic CD stands to be different. It's been recreated from the ground up using a proprietary development kit that started off as an impressive fan project over two years ago, and takes into account the temperamental nature of touch screen controls. It remains to be seen how the final product will work out, but one thing I know for sure is that it will be a huge step up from the normal emulator that has housed all of Sega's previous Genesis iOS releases.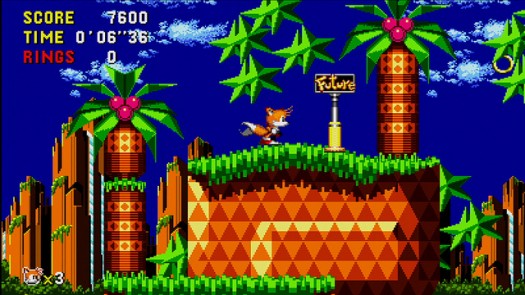 Anyway, stoking the flames of my already hot excitement for Sonic CD is a post on Sega's blog that reveals the addition of a special unlockable character in the rereleased game, Sonic's long-time sidekick Tails. According to Sega, Tails will become available after finishing the game once, though it's unclear whether or not there will be any sort of bonus story elements or other changes to accompany his appearance. At the very least, this shows the kind of versatility that is possible by remaking the game using their special retro engine, which will also allow for several other features and options beyond what was in the original Sega CD game.
In another interesting bit of Sonic CD news, the blog also goes on to reveal that the game is actually available right now, as long as you're willing to buy a tablet from one of your local participating GameStop stores or from the GameStop online store. Sonic CD will come preloaded on a selection of tablets that the gaming retail giant began recently selling, and will even be compatible with a special Bluetooth controller that GameStop is selling specifically for tablet gaming.
As for iOS device gamers like myself, we'll need to wait for the official Sonic CD release sometime next month. If you were already in the market for a non-Apple tablet, and you have a hankering for Sonic CD, it might be worth investigating the GameStop promotion to score a free copy a month ahead of everybody else. Buying a several hundred dollar tablet just to get a game that will likely cost between $10 and $20 might not seem like the most financially responsible idea, but at the very least you can wave the game in my face and mock the fact that you have it while I don't, which is something you really can't put a price on.