Working in the iOS industry since the beginning has filled my head with all sorts of factoids that might not immediately seem that useful, but I'd be a beast on Jeopardy, assuming they ever had a "Random Mobile Gaming Trivia" column. One of these many tidbits I've soaked up is that before today there was no "games" category in the South Korean App Store.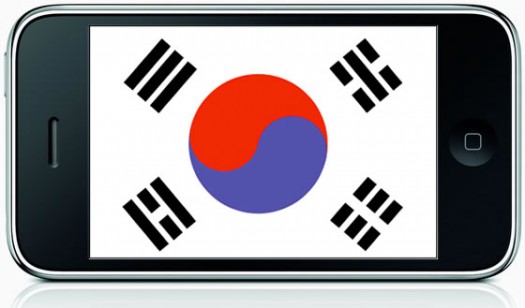 Previously, the South Korean government had a very tight approval process that worked similar to a more strict version of the ESRB. Only, while getting rated by the ESRB in the USA is fairly optional, getting government approval was required. This caused a whole lot of friction with Apple, a company who historically hasn't had that great of a record of compromise. Instead of working with the South Korean government, they just shrugged and axed the game category all together.
Some developers skirted this restriction by releasing their games under the "Entertainment" heading, but this was always highly frowned upon by Apple. But, where there's a will there's a way, and these restrictions just caused diehard South Korean iOS gamers to pick up international iTunes gift cards and make their purchases on whatever non-Korean marketplace was the most convenient for them.
Thankfully, pressure from all sides of the mobile gaming market finally lead to the powers that be in South Korean easing up their restriction and finally allowing for games on the App Store. This change should massively benefit iOS developers, as South Korea not only has an incredibly strong gaming culture, but some ridiculously good gamers. (You'll likely know this first hand if you've ever attempted to play a StarCraft game online.) …And now all those people can buy iOS games just as easily as we can.
To celebrate the occasion, South Korean gaming giant Com2uS has reduced the price of all of their games to 99¢. Head on over to their iTunes listing and take a look, due to the global nature of App Store pricing, you don't even need to be South Korean to take advantage of this sale. Also, since it seems like iOS developers are always anxious for any reason to drop their prices of their games, it probably wouldn't be a bad idea to keep an eye on the game sales section of AppShopper to snag anything worthwhile as this news spreads and the South Korean App Store sees a flood of new customers.