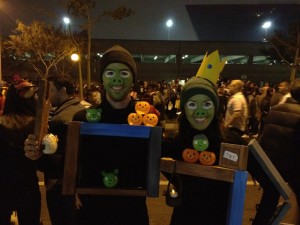 As if there was any doubt left in your mind that Angry Birds has attained such ridiculous levels of success that describing it as "success" barely feels appropriate anymore, try this on for size: The Angry Birds family of games has now been downloaded over half a billion times. Sure, that figure is worldwide and across all versions, even the free ones, but to put things into perspective consider this: That's about 1.6 Angry Birds downloads for every man, woman, and child in the United States. That's just… incredible.
Rovio released the following video that has some other crazy statistics on Angry Birds:
If for some strange reason you still haven't played an Angry Birds game, you should get on that. I prefer Seasons, but really, they're all great games and available now for basically ever platform imaginable.