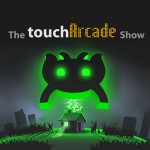 This week on The TouchArcade Show, we fight through conversations about Soft Paws, Modern Warfare 3, leather couches and Battlefield 3 in order to bring you the hottest front page and reviews action of the week. For example, we dig into Shantae: Risky's Revenge and get into lengthier discussions on subjects such as battery life across new mobile gaming devices, the impact of sales on revenue, and game saves. Overall, I really dug this week and we all hope you do, too.
If you'd like to give us a try, feel free via the streaming and download links below. If you want plugged in to The TouchArcade Show and receive our episodes the second they hit, just go ahead and subscribe to us on iTunes and Zune. While you're there, we'd really like for you to drop your positive feedback in the reviews section. We need your help!
iTunes Link: The TouchArcade Show
Zune Marketplace: TouchArcade.com Podcasts
RSS Feed: The TouchArcade Show
Direct Link: TouchArcadeShow-023.mp3, 42MB
The show notes are coming, but before you leave us, know this: we'll be back next week with another regular episode of the show and another great bonus podcast.
GAMES
JARED'S KITTY KORNER
FRONT PAGE
Have a good weekend, guys!