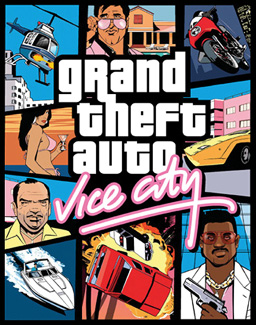 We're greedy folks over here. When Grand Theft Auto 3 was announced for the iPhone 4S and the iPad 2, we immediately started thinking about also playing Grand Theft Auto: Vice City and its successor San Andreas on our new-fangled devices. Digital Trends must have jacked into our hive mind because it apparently quizzed Rockstar about the possibility of seeing these two games come to iOS, too. The good news is that it's "very possible," according to Rockstar but it would also present a "technical challenge."
Obviously, we're not inside of Rockstar, so it's impossible to talk specifically about what might hold-up the process. Heck, we don't even know why exactly GTA3 is being restricted to hardcore tablets and phones at first, either, but it's probably safe to assume that a variety of factors, including sales of GTA3 and what shape the original code for Vice City and San Andreas are in, will be two bridges to cross when decision time comes.
Grand Theft Auto 3 for iOS was announced a few weeks ago. It should hit in 2011, but no specific release details outside of the year have been dished out so far.
[Via Digital Trends]