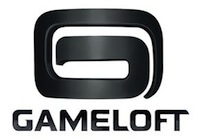 Gameloft doesn't miss sales opportunities, so it's not much of a surprise to see a very select number of its titles get a price-slashing treatment this week in celebration of Make Kids Fat Night. Starting now and for a 'limited time,' you can save a bunch of dollars on decidedly un-spooky titles like Gameloft Action Pack, its MMO Order & Chaos Online, and Shrek Forever After: the Movie: the Game.
Here's the full list for perusing pleasure:
We're not 100-percent behind any of these, but we will note that the Gameloft Action Pack has a total of three decent titles bundled inside of it: Gameloft's answer to God of War, Hero of Sparta, its WWII shooter Brothers in Arms: Hour of Heroes, and its Mortal Kombat-ish homage, Blades of Fury. You could do worse with your dollar. For example: you could buy candy.