A lot of game-changing updates are coming out this week thanks to the release of iOS 5 and its long-anticipated cloud support across devices. We want to go ahead and hit pause on the whole digital whirlwind to bring you this choice bit of information: Capybara Games has pushed out its iOS 5-centric update for Sword and Sworcery [$4.99], most notably adding in a Twitter sign-in functionality that jives with the integrated account you'll be using in the OS update. It's also addressed some 'hard-to-find' bugs and somehow tweaked and sharpened the "artwork and visual designers that have helped define" the game.
Sword and Sworcery is a ridiculously special experiential game with some of the coolest music, art and points of design we've seen on touch devices. It's great and we think you should own it. If you don't, go to a doctor because you're broken.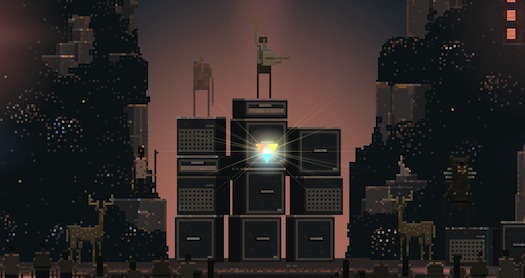 What's next? I don't know, but I hope it has the words "cloud" and "save." Or "badger." The latter is just because I like badgers.