Back at Mobile World Congress, held in early February in Barcelona this year, Fish Labs was showing off some incredible looking version of Galaxy on Fire 2 [$9.99] running on Nvidia's Android-based Tegra 2 devices. Here's the demo video of the graphical tech they were showing off, which admittedly was much more impressive when you saw it running on an actual device:
Per the latest press release to come out of Fish Labs, it sounds like they've taken this Tegra 2 version, and turned the graphics up to 11 for the Mac and the iPad 2. Now for the bad news, Galaxy on Fire 2 Full HD will be a brand new game on the App Store, and won't be an update to the existing game. A Fish Labs post in our forums explains this is to solve issues like being able to show the high-resolution screenshots without confusing people, not forcing all non-iPad 2 owners to keep an extra 800MB of unutilized graphical assets on their device, prevent game save inconsistency, and it will allow them to price/update each version individually.
Here's the good news: This new version of the game looks awesome: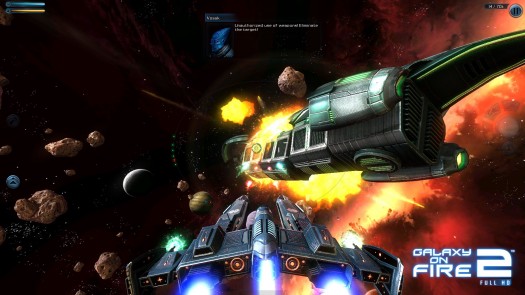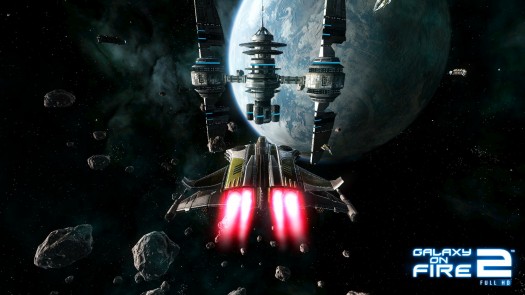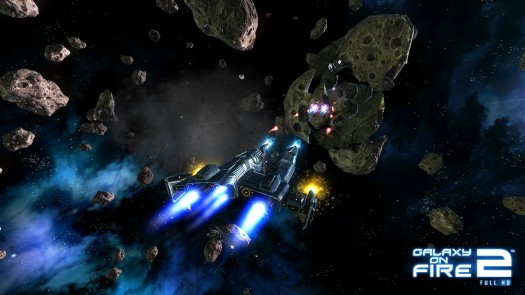 For the rest of the screenshots (and there are a bunch) head over to the Fish Labs site. This Fully HD version of the game is expected to launch this fall, and I can't wait to play through the whole thing again on my iPad 2.